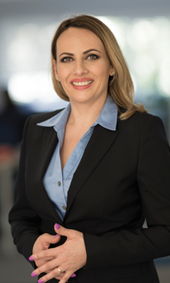 Otilia Raianu
I started this company back in 2007, because I thought of changing the traditional paradigm in the accounting services sector – where what is really important is what can be done, which a basic compliance proposition rather than a more efficient approach of how things could be done differently. I also that making a difference would start by honestly understanding the customer's needs, and building efficient solutions by working together as partners. Knowing the difficulties and barriers created by the tax authorities in Romania, my missions and my company's mission is to offer customised solutions to clients. For inward investors we are taking a rather sensitive and "hand holding" approach, understanding their lack of local knowledge. With a nearly 20 years experience in the financial accounting services, we are striving to help them overcome time and resource consuming problems. In all these years we have worked with companies from a wider range of industries sectors i.e. services, manufacturing, construction, transport, etc. both at a local, regional and multi-national level being directly involved with companies as Anritsu (listed in TYO). Being qualified as chartered accountant, I am an active member of CECCAR and as a Tax Consultant, I am a member of the Chamber of Chartered Tax Consultants in Romania. I have always believed personal and group psychology have a strong impact on people's actions. Finances are strictly related to humans and their psychological frame of mind … it goes without saying. I have consequently cultivated my attention to the personal need of the client: the need for ordering and regulating the exchange and, consequently, stimulating growth.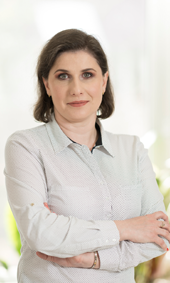 Cristina Danulet
The correct interpretation of the fiscal and accountancy legislation is in a continuous development process: the right balance and harmonization of local and European regulations are my most important objective in the coming future. Having 18 years of experience in finance and accountancy , I am committed to offer our clients the best financial solutions, entirely customized and based on the thorough analysis of their specific needs.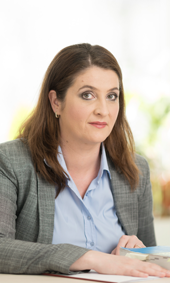 Claudia Petrescu
A member of The Financial Consultants Chamber and having more than 13 years of experience in the financial domain – I have joined the Contabilul Tau team in 2007. My domain is accountancy and I have specialized in the fiscal sector – in indirect taxing (consultative VAT, VAT restitution, registration VAT etc. ) and international taxing. Since 2007 I have been working as a Financial Consultant and Operational Manager – in this latter position I organize, manage and support the service range we offer our clients.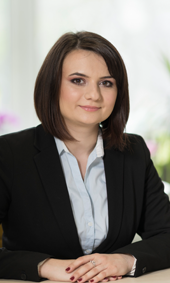 Daniela Raducanu
The culture of innovation and my desire to develop standards of excellence directed me towards the to Faculty of Economics at the Academy of Economic Studies in Bucharest: I am a Financial Expert and an active member of the Body of Experts and Chartered Accountants in Romania (CECCAR). With seven years of experience in financial management, I have focused on my main competence: accountancy for retail, IT, real estate and service companies. I also develop European Funding projects for our clients and the consequent reports.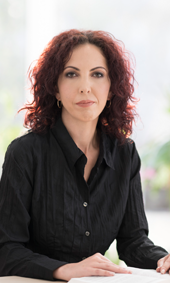 Veronica Achim
I have graduated the Faculty of Accountancy and Information Systems Management at the Academy of Economic Studies in Bucharest: I have studied with passion and I would choose the same thing anytime. I have worked for 13 years in the financial and accountancy domain. Since 2014 I am a member of the Contabilul Tau team. My area of expertise covers accountancy for real estate, IT, trade as well as support for service providing companies.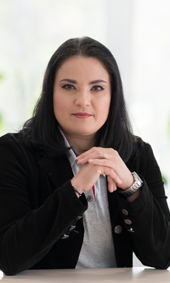 Andreea Berlescu
I am a chartered accountant and I have joined the Contabilul Tau team in 2012. I have eversince put to work all my capacities for finding efficient solutions, for the automatization and the implementation of the technological control systems for our clients. I am an analytical person and this trait has proved very useful in our line of work – I trust the results show it.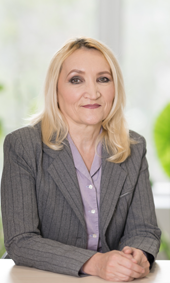 Violeta Nistor
I am capable of fast decisions and always available to learn and apply this new knowledge – I have an inquisitive mind and am open to new perspectives and tendencies in HR. I am result-oriented and I always work in a cooperative spirit – I also enjoy the capacity to communicate efficiently. A good HR expert must know how to communicate in a friendly manner – professional nevertheless – so as people can develop good relations with and at work. People describe me as trustful, reserved and with an acute ethical spirit.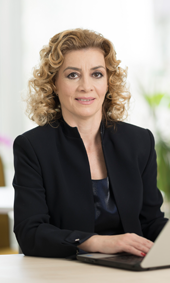 Pusa Manzala
I have been a part of the Contabilul Tau team since 2007 and I have 18 years of experience in the Human Resources domain. My career began in a position of HR Inspector and I gradually grew to become a HR Manager. I have participated in projects for European Funds, in projects involving international cooperation (with Denmark, Poland, Greece et alii) as well as in assignments with one of the largest medical clinics in Romania. I never hesitate to get involved in new business and I never give up until I find viable solutions to any issue that may occur in the work process.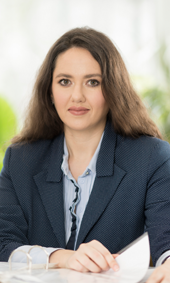 Alina Georgiana Filip
I am a Chartered Accountant, member in the Body of Expert and Licensed Accountants in Romania (CECCAR) and currently training for the Financial Auditors Chamber of Romania (CAFR). I have an experience of 5 years in financial accountancy for various companies operating mainly in the production area – as well as construction, tourism, retail and service providing domains.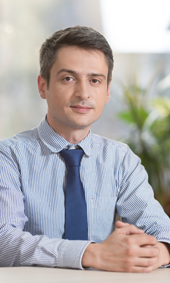 Stefan Mihailescu
I have been a part of the Contabilul Tau team since 2015 – given my formation in Economics, I now work in the position of Accountant in the Commercial department of our company. As part of my current activity, I interact with most of our clients – local and international – from companies in the IT industry to licensed operators in medical and commercial field.